Member Voices
Volunteer Spotlight: James Payer II
Jill Callison, for the Greater Sioux Falls Chamber of Commerce
April 14, 2023
3 min read
The Chamber's Ambassadors and Diplomats may be the most well-known of all its volunteers since they appear at activities such as ribbon cuttings and networking events. Diplomats also have the opportunity for personal contacts as they work to retain current members with personal visits.
For James Payer II, director of marketing and business development for the Empire Mall, it's a perfect fit.
"It's a lot of fun, and it makes me happy," said Payer, who has been active since 2014. "We are boots-on-the-street visiting face to face with Chamber members, asking them to give us feedback and telling the Chamber story."
Volunteering with the Chamber has widened his network "beyond belief," Payer said. It allows him to work with community professionals that he otherwise would never have met. "It's also been a launching pad for me to share my expertise and other assets within and outside the Chamber."
A fundraiser by profession who has moved into business development and marketing, learning how nonprofits work has helped Payer grow professionally, taught him new skills and unlocked keys for future success. He thinks someone interested in becoming a volunteer might be surprised by how many options the Chamber offers.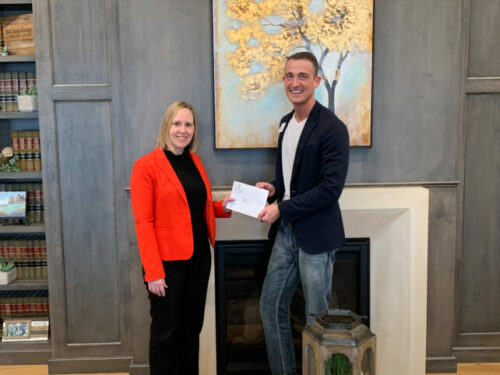 "There's a lot of different avenues you can go—military and veteran affairs, Young Professionals, the Ambassador and Diplomat sides," Payer said.
As chair of the Diplomat committee, he sits on the finance and budget committee and also the policy committee.
"You get a well-rounded experience that without these volunteer connections I wouldn't have," Payer said.